Single-Use Plastic Bag Ban
Washington's single-use plastic bag ban goes into effect on Oct 1. Is your business ready? Encouraging your customers now to bring their reusable bags is one of the best ways for businesses to get ready.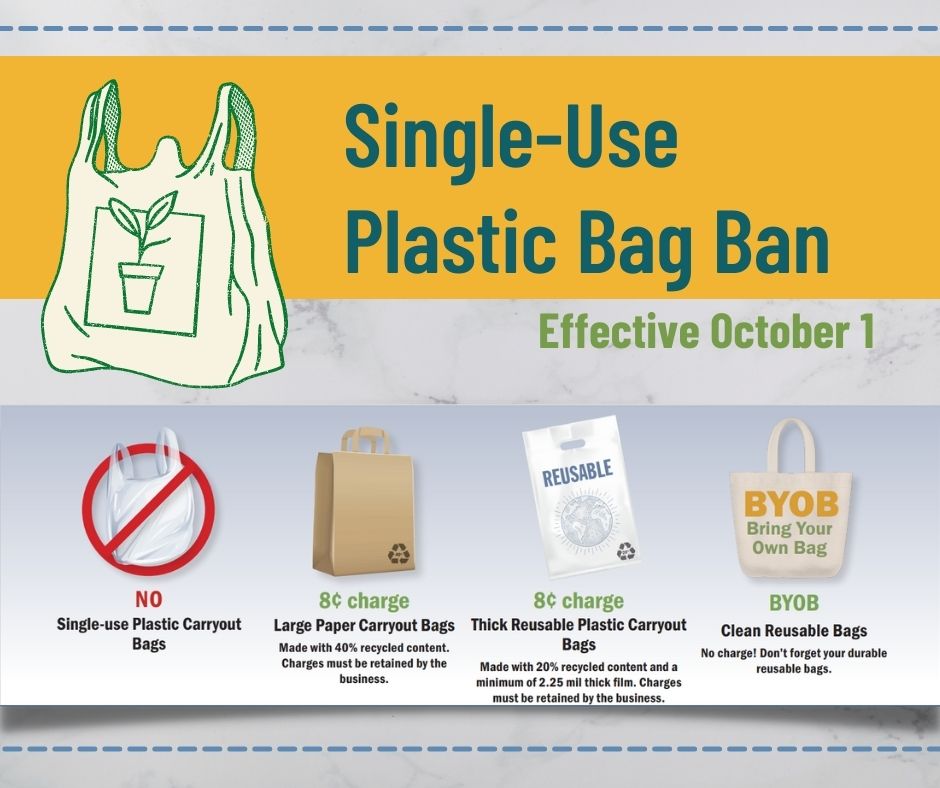 To help businesses, the Washington State Department of Ecology created a downloadable and printable toolkit. It is full of information about the new law. What's more, the toolkit is available in 17 languages to help you reach all of your customers.
These are designed with businesses in mind. In fact, you can even edit the PDFs and InDesign files and place your own logo and branding on the files.
A few details of the ban include:
Single-use plastic carryout bags prohibited in all retail and grocery stores, restaurants, takeout establishments, festivals, and markets.
An 8-cent charge for all recycled content paper carryout bags and reusable carryout bags made of film plastic.
This ban does not apply to food banks and food assistance programs.
Find a detailed list of the rules at the Department of Ecology