Seeking CTE Advisory Committee
Fife School District has a great CTE program and they are seeking community members to be on their advisory committee. The committee meets twice a year to discuss Career and Technical Education.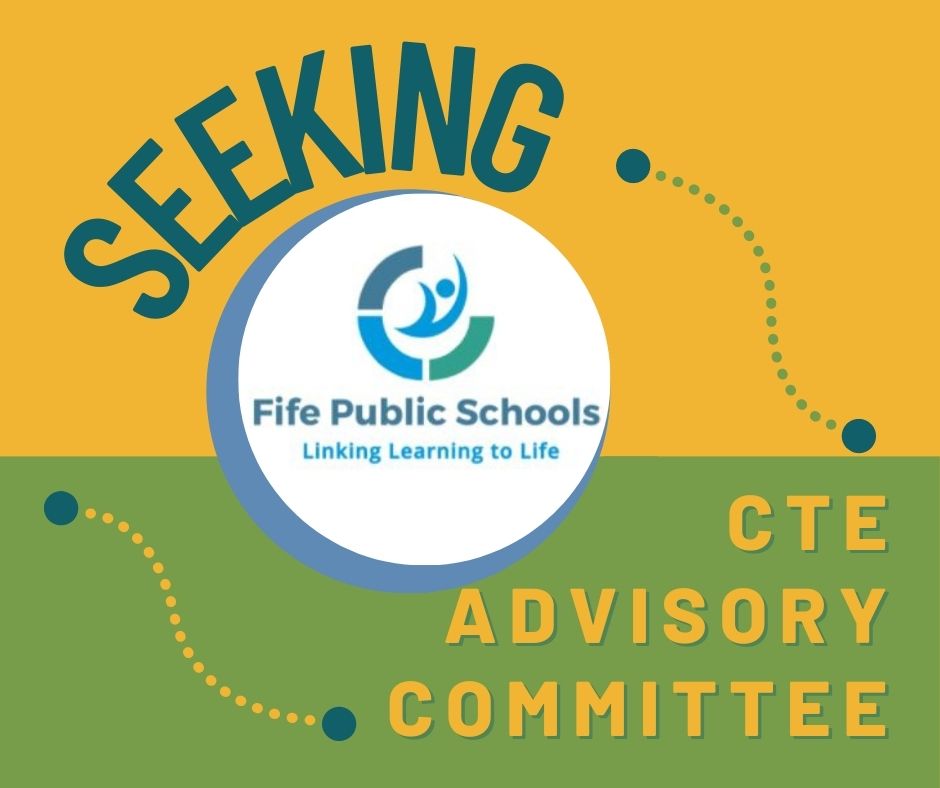 The committee will help act as a sounding board for CTE programs in the schools.
They are looking for people with an interest or experience in any of the pathways.
Visual Arts, Engineering & Manufacturing
Business, Marketing, & Technology
Human Services
Health and Biomedical Science
Natural Resources and Agricultural Science
Check out this detailed chart of the pathways. Students can take the classes outlined in this chart, and they can also see what career opportunities they might find with these pathways.
The committee will work with pathway teachers and help support programs with things such as guest speakers, field trips, job shadows, or even internships when possible. 
If you are interested in helping to encourage our youth to consider a career path that could lead to future employees in your field, this is a great opportunity. Think of this as an early chance at workforce development!
Reach out to Marlyne Johnson, Director, Career & College at Fife School District 253.517.1000 ext. 29163.