Save the date: Voice of the business community needed Jan. 18 and 19
Please join the FME Chamber for our 2022 Legislative Day and Hill Climb on Tuesday, Jan. 18 and Wednesday, Jan. 19.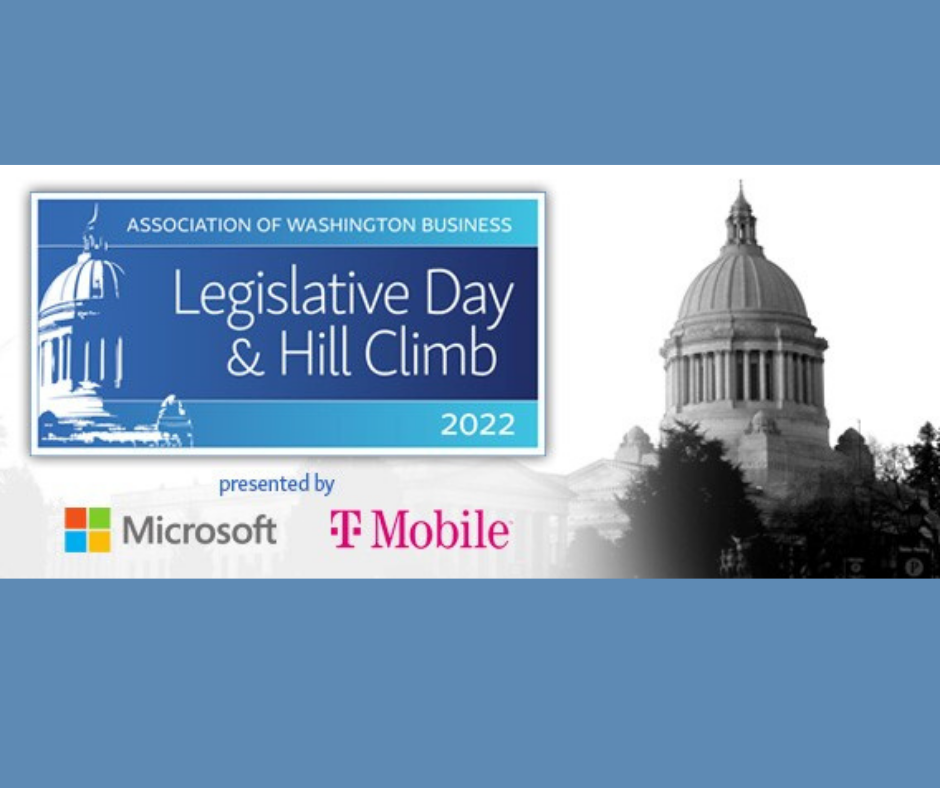 This hybrid event offers a unique opportunity to connect with our state legislators and agency officials, made possible thanks to our partnership with the Association of Washington Business Grassroots Alliance.
The agenda includes 15-minute Zoom meetings with lawmakers, hybrid lunch sessions focused on topics like employment law, health care and more. This gives employers the opportunity to hear from leading policy experts on a range of topics in a small-group discussion format. You may also join us for a reception at Heritage Distilling Company's new Tumwater location on Jan. 18 from 5:30-8:30 p.m.
Please note, we are monitoring the incidence of Covid-19 in the region and will continue following guidance from local and state health departments and the Centers for Disease Control and Prevention regarding indoor gatherings. Masks will be required when guests are not actively eating or drinking, and the venue rooms will be at reduced capacity with social distancing in effect.
The FME Chamber is a Grassroots Alliance partner. Grassroots Alliance partners and their members are eligible to register with this code: GrassrootsLDHC2022. Register here.
Contact Lora Butterfield with questions at lorab@fmechamber.org