Restaurant Revitalization Fund
The SBA is offering a Restaurant Revitalization Fund to provide emergency assistance to qualifying businesses.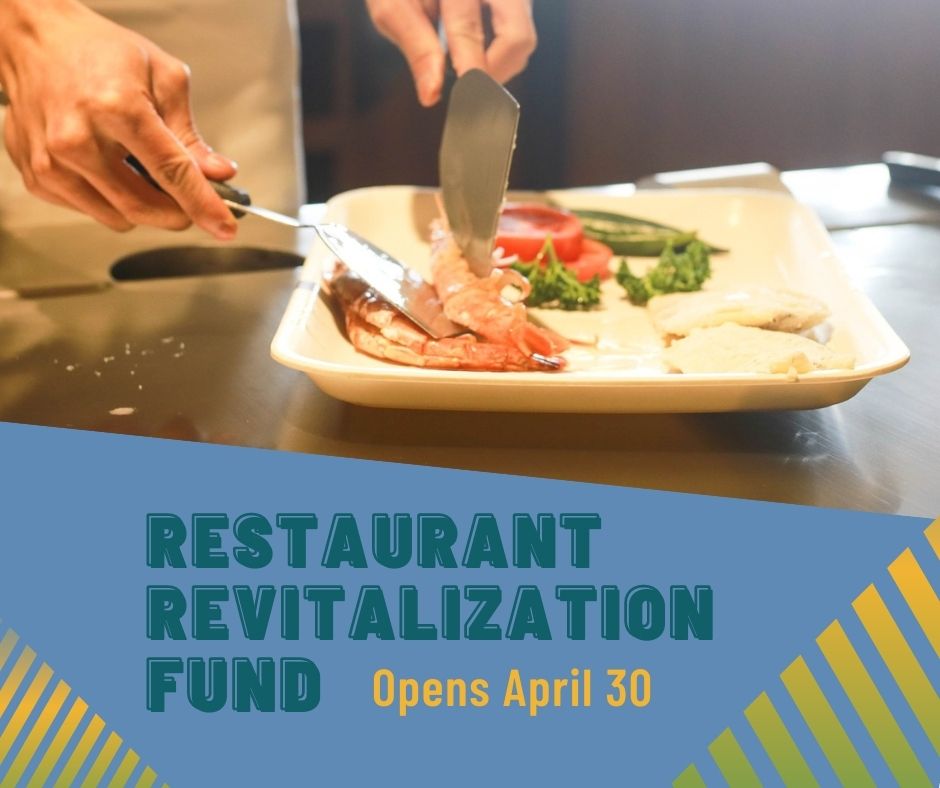 Qualifying food establishments who have experienced revenue loss due to the pandemic are eligible to apply for grant funds. Awards range from a minimum of $1000 to a maximum of $5 million per location ($10 million max per business.)
The businesses that can apply include restaurants, bars, tasting rooms, bakeries, caterers and more.
Eligible business can apply beginning April 30, but for the first 3 weeks, the SBA will only process applications from priority groups. That means that ownership of the business is by at least 51% women, veterans or socially and economically disadvantaged groups. After the initial 3 weeks, other applications will be processed in the order in which they were received. Therefore, we encourage businesses to apply early.
Check out the SBA's website for full details and for recorded webinars to help businesses prepare for the RRF.