Reopening within a Week – What does that mean?
While there's still a chance that it could happen before June 30, we are now approaching Reopening Week. Inslee has stated, ""Many people, myself included, are eager for our state to fully reopen. I have said repeatedly we are going to do this on June 30 or when we hit 70% of people 16 and up initiating vaccinations – whichever happens first. We use age 16 and up as that population was eligible when we made the announcement."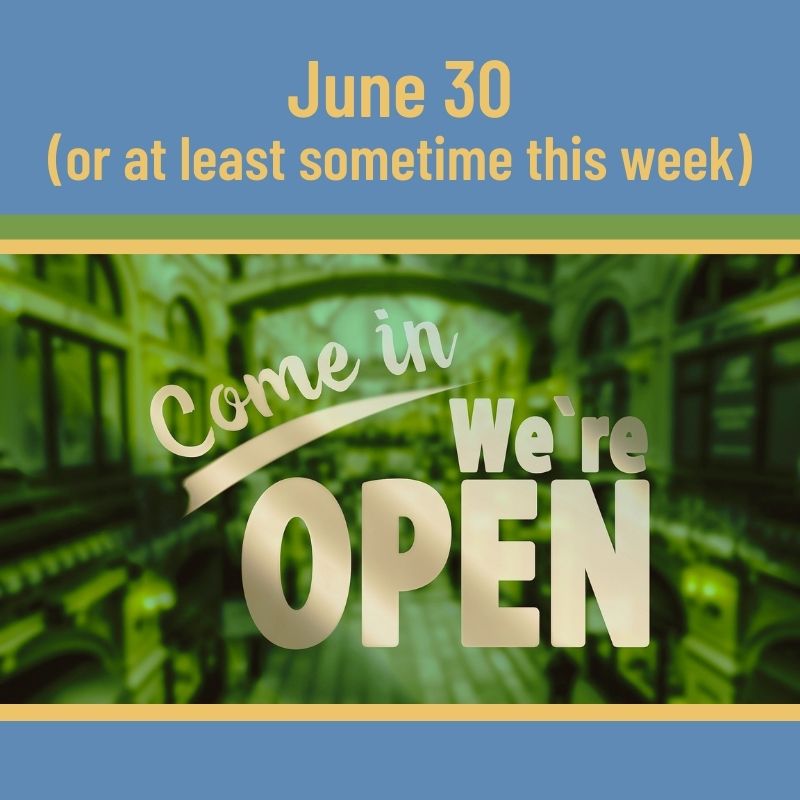 So what happens on that magical day? The Department of Health offers this in their FAQs.
The state will be open for business and recreation, and people who are vaccinated can go along with their regular lives for the most part. Unvaccinated people will need to continue wearing masks indoors. Most sectors get to operate as they did in January of 2020, with the caveat that they're following workplace safety requirements (which come from LNI). Restaurants, bars, bowling alleys, and grocery stores are going to be fully open. With the exception of large indoor events like sports, concerts, and conventions, there will be no capacity or occupancy limits. DOH recommends that you keep watching your distance, wearing your mask, and washing your hands.
Mostly, what we can expect is that businesses can, for the most part, return to pre-pandemic operations.
The DOH's FAQs also include answers to the following:
Will unvaccinated people still have to wear masks?
Can businesses still require people to wear masks even though the restrictions will be lifted?
What are the exceptions to this rule?
What will happen to the guidance that has come from DOH, LNI, and the Governor's office?
Of course, everyone knows that it won't be a return to the "normal" of the past. I don't think anyone can imagine a world where masks are not a common sight. The safety precautions that we've implemented over the last 15 month shouldn't be abandoned. But we can all rejoice that we are truly on a path forward!