If you are older than 5, the reissued mask mandate applies to you. Starting Monday, the state is requiring masks for all indoor spaces. That includes grocery stores, gyms, restaurants, and retail stores. It applies regardless of your vaccination status. Masks are also strongly recommended in crowded outdoor settings like sporting events, fairs, and concerts if you can't maintain physical distancing.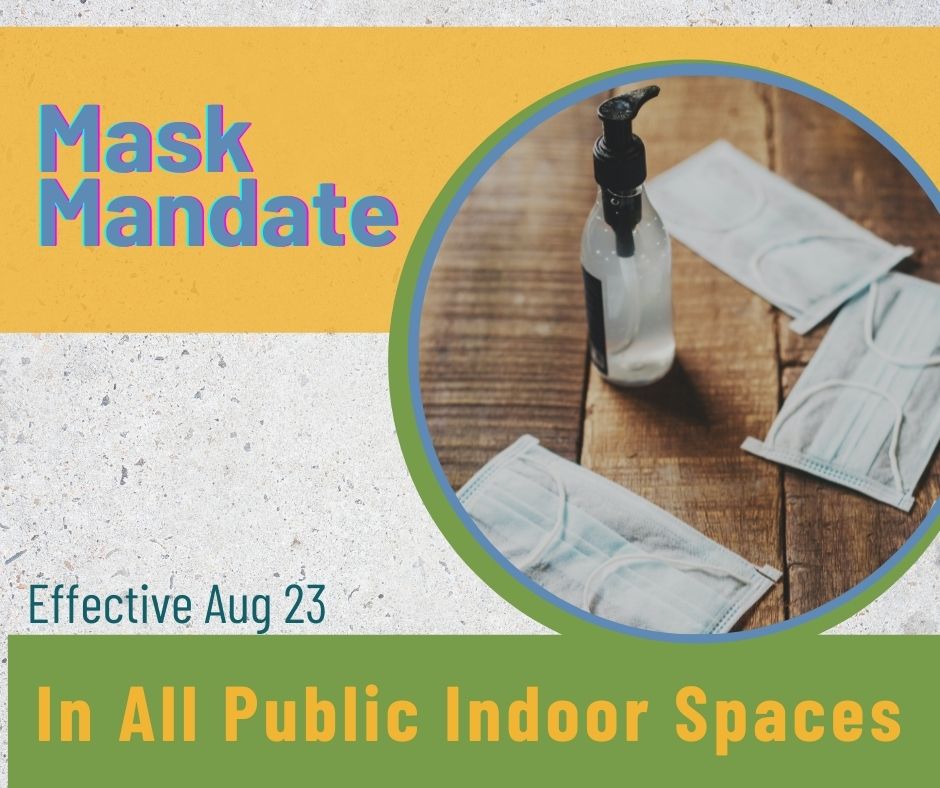 Few people are exempt from the requirement. The Department of Health website lists the few exceptions.
Vaccination is the best way to avoid symptoms, hospitalization, and death from Covid. Unvaccinated people are straining hospitals nationwide. Local hospitals are struggling with the highest level of hospitalizations since the pandemic began. It's estimated that nearly 95% of those hospitalized have not been immunized against Covid.
However, not everyone can be vaccinated and the mask mandate helps prevent the spread to those who are vulnerable. That includes kids getting ready to go back to school and their teachers (who are now required to get the shot.)