Questions Arise Over Biden's Vaccine Mandates
While there's no question that we'd love for business to be "back to normal," there are plenty of questions about Biden's vaccine mandates.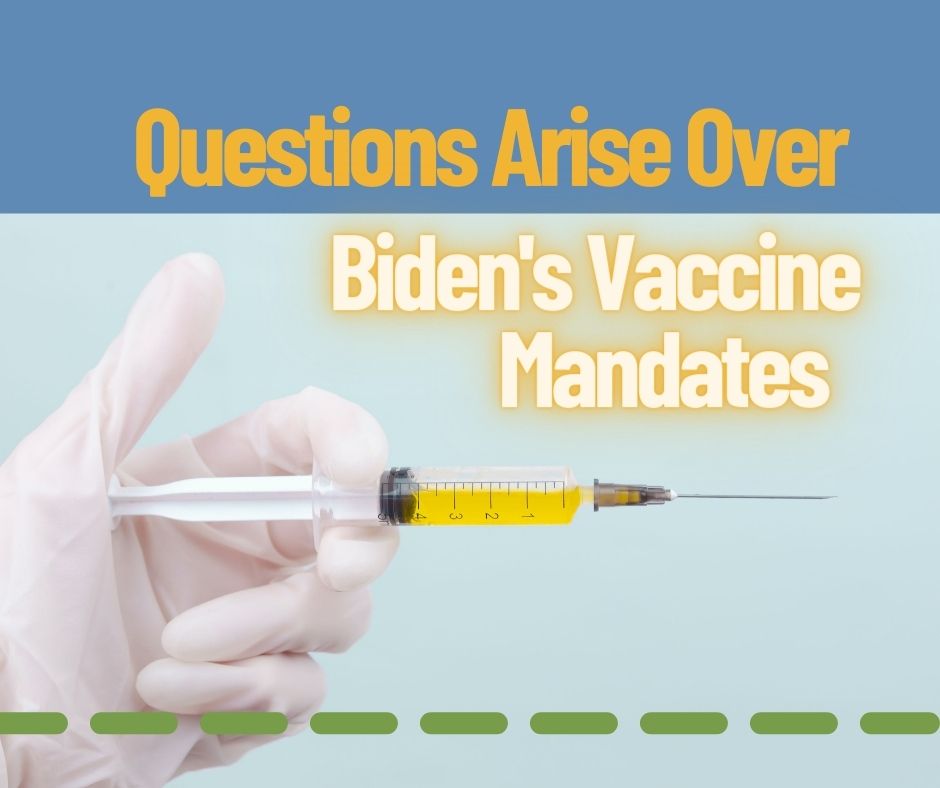 President Biden has announced that all companies with more than 100 employees will need to require Covid vaccination or weekly testing. That could impact 80 million workers and employers who break the rules might face penalties of $14,000 per violation.
But there are a lot of questions that arise from this mandate. These include:
Does the 100 employee limit apply if there are 100 employees at multiple locations?
Will the mandate apply to employees who work remotely?
Who pays for weekly tests of unvaccinated employees (employee or employer)?
Will enough tests be available?
When will the mandate go into effect?
Will employers have to track and maintain a database of vaccination status and Covid tests results?
What proof will employers need to verify vaccination status?
What if an employee refuses to be vaccinated and/or get testing?
And the list goes on…
What can businesses do while waiting for these questions to be answered?
Look into which/ how many employees have received vaccinations already
Plan for a tracking system
Encourage vaccination of staff prior to mandates going into effect.