Pierce Transit Seeking Advisory Members
Pierce Transit is seeking new advisory members for its volunteer Community Transportation Advisory Group (CTAG).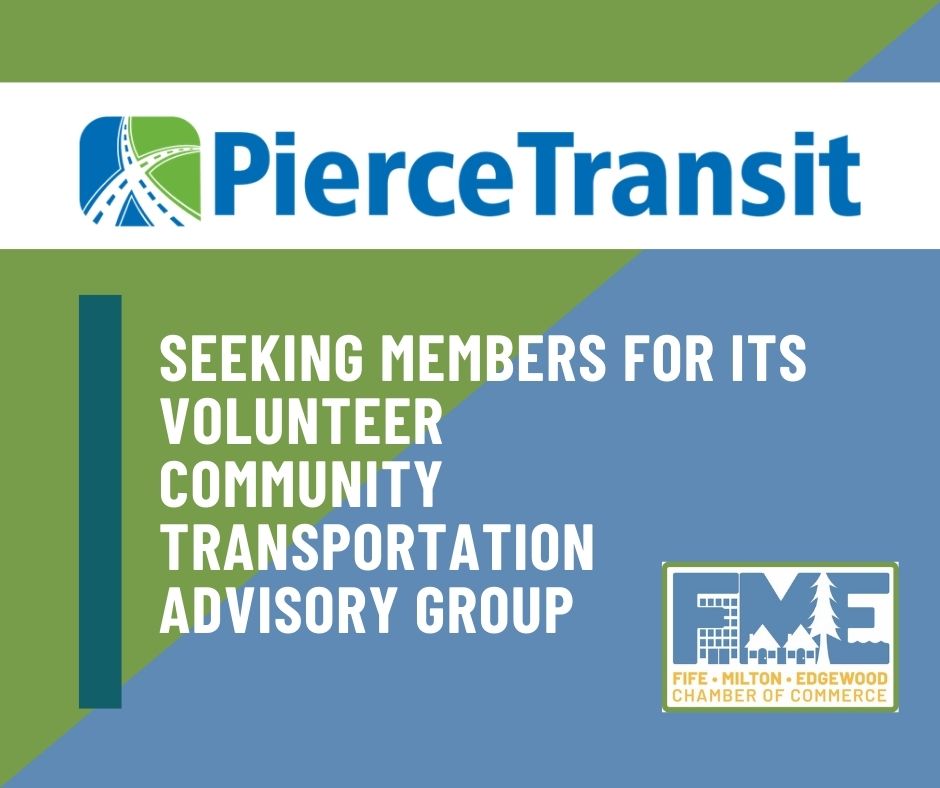 CTAG provides a forum for interactive discussions that encourages community stakeholder input. It creates a two-way conduit to inform and get information out to the public. And it represents the interests of the community and assists staff and the Board of Commissioners in meeting strategic priorities. 
Please consider filing out the online CTAG Application if interested. 
Applications are due by November 15, 2021. Visit Pierce Transit to learn more about CTAG.