Pause on Roadmap to Recovery
While we expected a new evaluation of movement between phases, the governor announced a pause on the roadmap to recovery.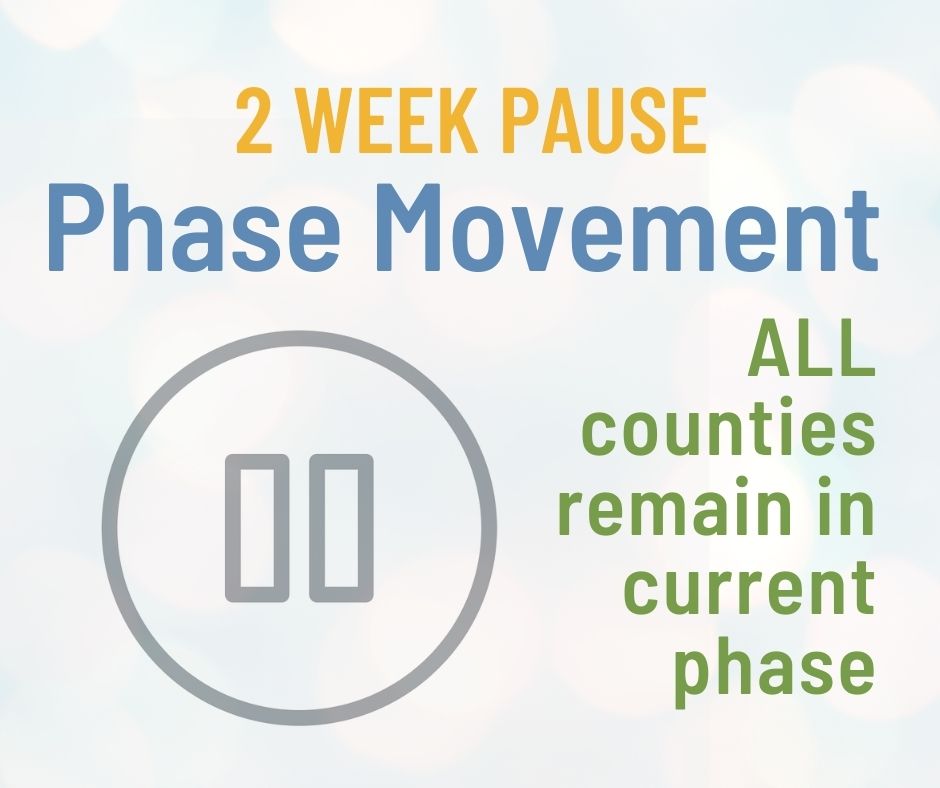 On April 16, Pierce County moved backwards into phase 2. This meant reduced capacity for retail stores, indoor dining, gyms, salons, and more. The capacity limit dropped from 50% capacity permitted in Phase 3 to 25% in Phase 2.
The 2 week pause has limited impact on Pierce County since, the numbers made it unlikely to move back up to Phase 3. With the last evaluation, we knew we were at risk of moving to Phase 2. This time, some even worried that we'd roll back to Phase 1.