Eligible employers can now receive a paid leave tax credit for allowing their workers paid time off for Covid vaccines.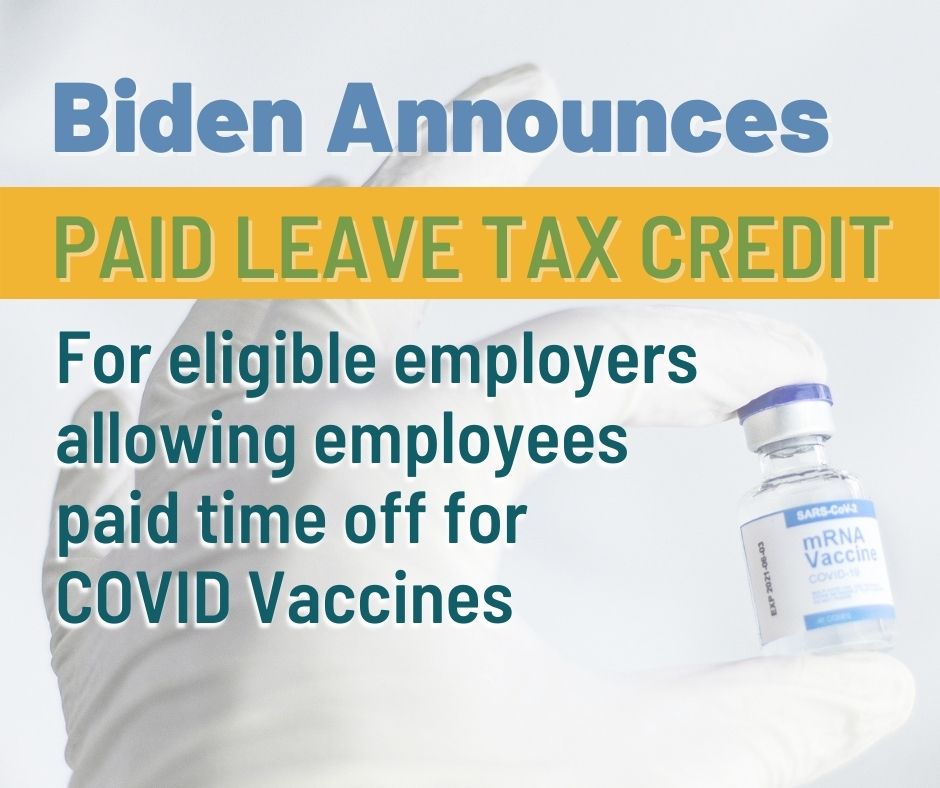 Small and midsize employers, and some governmental employers, can claim refundable tax credits. These credits reimburse businesses for the cost of providing paid time off for COVID-19 vaccinations. Additionally, they include leave taken to recover from COVID-19 vaccinations. The credits apply only if time off is from April 1, 2021 through September 30, 2021.
Employers must have fewer than 500 employees to qualify.
The IRS has a fact sheet that outlines details.