Chamber member, Mountain View Community Center invites you to their upcoming Bound By Hope event.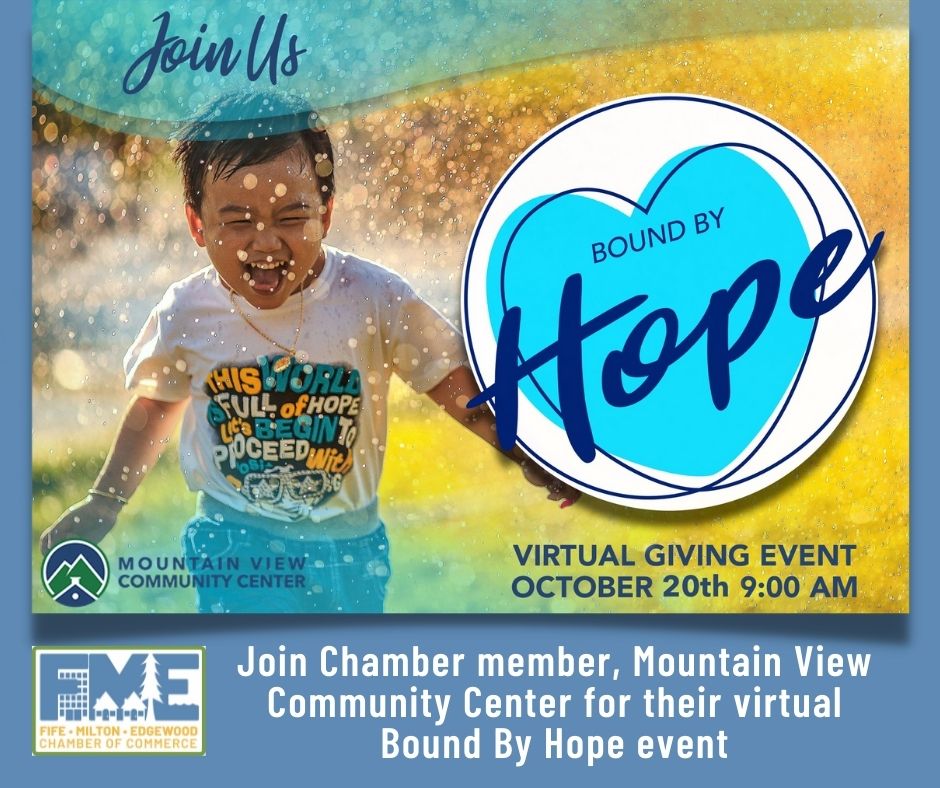 This second Bound by Hope Virtual Giving Event will be similar in format to last year. This is a FREE online event you can join from the comfort of your own home. You will hear from those positively impacted by MVCC's programs, discover ways that you can get involved in supporting your neighbors, and join us in celebrating the many partners that make their programs possible.
They ask that you pre-register to receive the link to view the launch on Wednesday, October 20th at 9am. Can't make it then? You can watch it at your convenience later!
REGISTER HERE: https://mvcc.wufoo.com/forms/z3ib6bk0u7s7vw/
For information on event sponsorship contact Linda at events@mtviewcc.org.