Minimum Wage and Salaries
The Department of Labor & Industries (L&I) announced increases in minimum wage for Washington. The current minimum wage of $13.69 will increase by 80 cents, making the state minimum wage $14.49 per hour, effective as of January 1, 2022.
This is a 5.8% increase, and is more than 4 times the increase in 2021, when the increase was just 19 cents higher than in 2019.
The increase is in response to reports that the Consumer price index. No one will be surprised to hear that they report that gas, housing, household furnishings, and food are all more expensive this year.
While this definitely could mean a change to your hourly staff, this may also impact your salaried workers.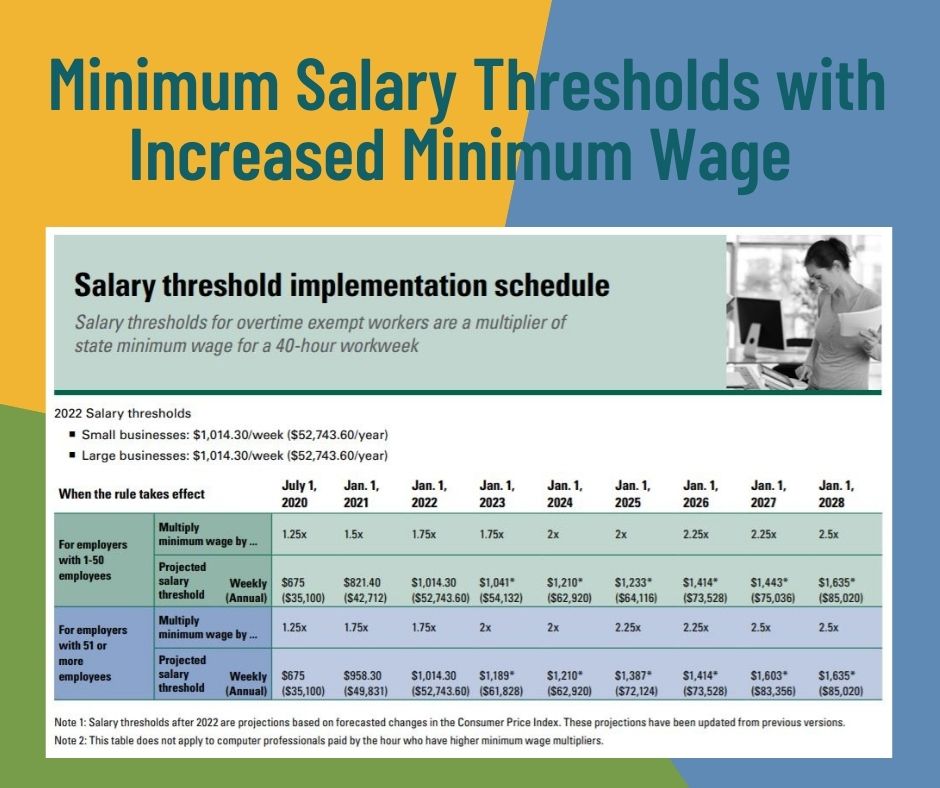 In May, the chamber reported on estimated minimum pay for salaried workers. Beginning July 1, 2020, salaried employees minimum pay must have met the threshold of 1.25 times the state minimum wage. The multiplier rate varies each year by the size of the business. But by January 2022, all salaried employees must make 1.75 times more. By January 2028, all salaried employees must earn 2.5 times minimum wage.
To avoid having to pay overtime to salaried staff, they must earn at least $1,014.30 a week beginning January 1, 2022. That's $52,743.60 a year, or 1.75 times the minimum wage. That's up about $2000 from what was predicted back in May.