Maximize Your Brand, A Leadership Seminar
We are pleased to present an exciting seminar and networking mixer to help you Maximize Your Brand! Join us for a delicious dinner, networking, and informative seminar on Monday, May 16th from 4:00 – 6:00 p.m. at Pacific Lutheran University.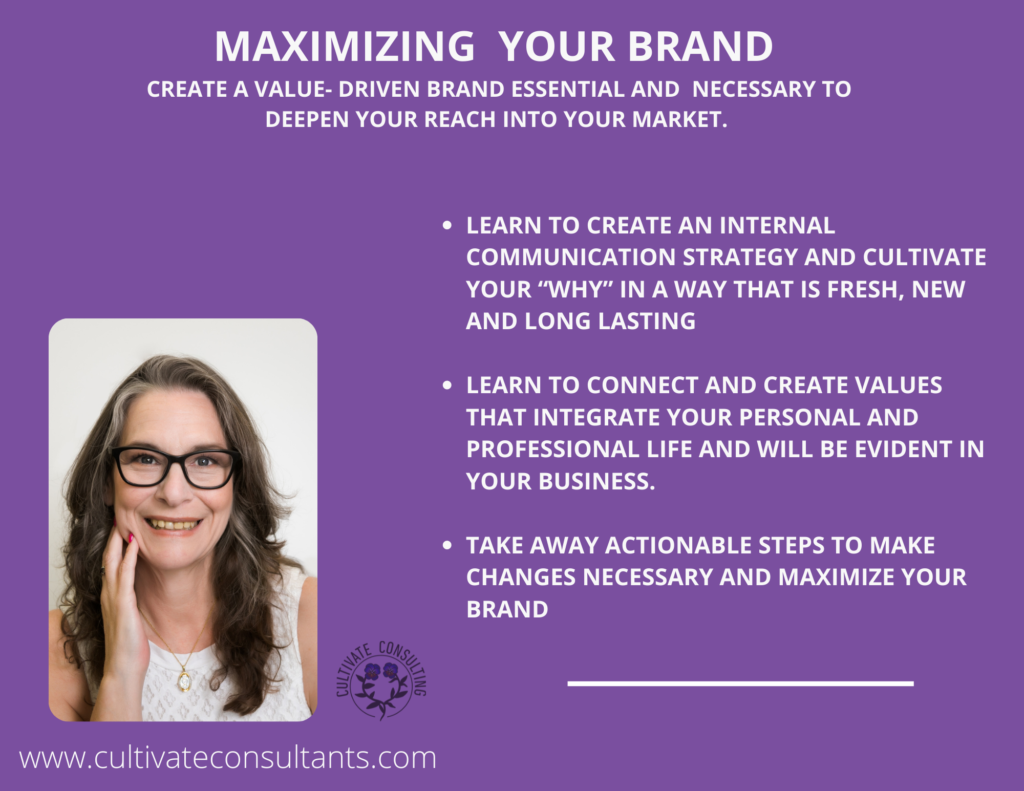 About our speaker, Dorothy Zevenbergen:
After nearly a decade of applying communication, leadership and service, I decided to create a brand that would produce good fruit within leaders and the organizations they serve. With a focus on Leading Inward and Serving Outward, my nuanced process helps leaders cultivate their OWN inner "containers," using the five nutrients I've discovered are necessary for success in business and life. These "personal nutrients" are values, boundaries, relationships, goals, and communication. Together they cultivate a container for growth, the capacity to strengthen skills, and the competence to lead the future workforce.
Today, using my experience and education ineffective communications, I use a holistic — mind, body and soul — approach that helps leaders develop professional skills that create certainty, purpose, confidence, and clarity within the corporate world, the non-profit community, and at home. I provide clients with a ready supply of the nutrients they need for healthy growth and also give them the tools to get rid of the weeds that have the potential to choke out your best performance and contribution as a leader. At Cultivate Consulting, my clients do not walk alone. Together we cultivate a professional and personal container that produces good fruit — at work, at home, and in your community — so that they fully realize their God-given potential in all areas.