President Biden signed a bill that bill that recognizes Juneteenth as a federal holiday. The holiday commemorates the end of chattel slavery in the United States. "Throughout history, Juneteenth has been known by many names: Jubilee Day, Freedom Day, Liberation Day, Emancipation Day, and today, a national holiday," said Vice President Harris.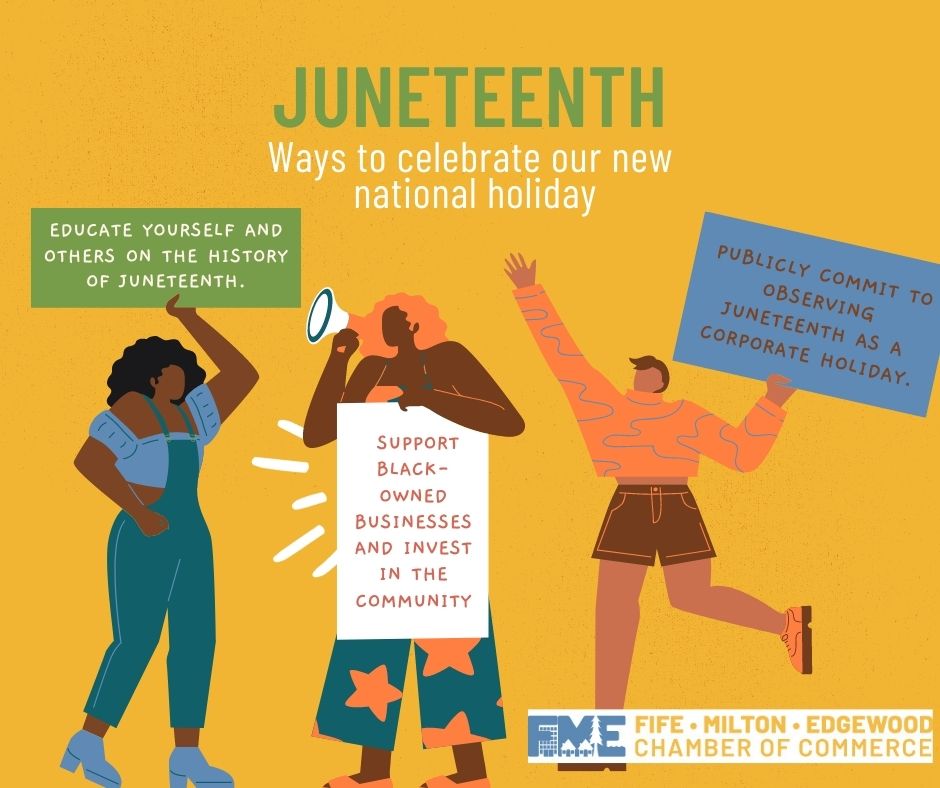 Juneteenth dates back to 1865, two years after the Emancipation Proclamation, ending slavery in Confederate states. It took that long for the announcement ta arrive in Galveston, Texas.
The holiday is a reason for celebration and remembrance. Additionally, it is a call to action as we recognize the country's history of systemic racism.
The chamber hopes you to celebrate this weekend. Support black owned businesses. Publicly recognize the newest holiday in your business. You could even consider holiday pay for staff or closing shop for the day. Have a great holiday weekend!