Hosted by Anytime Fitness in Milton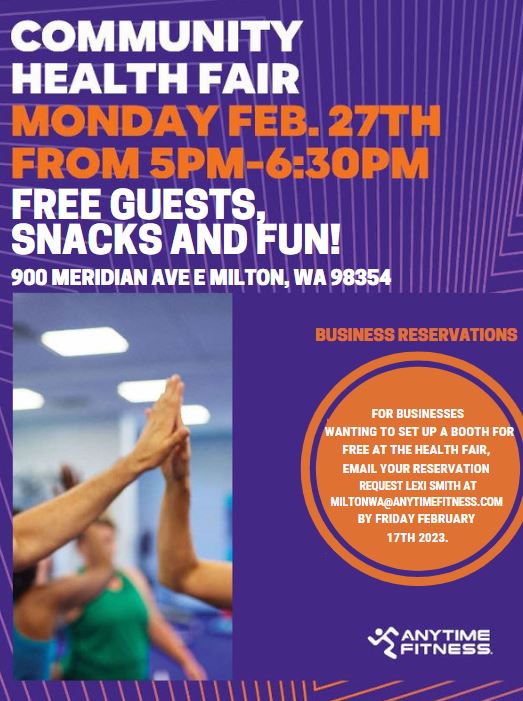 Here's some more info about the event!
Our next event is a Health Fair Monday, February 27th from 5pm- 6:30pm. This event is free to the community.
For those interested in marketing themselves for free at the Health Fair we ask them to email a request to club manager Lexi Smith atmiltonwa@anytimefitness.com
Our goal is for businesses to market themselves in a health oriented sense. Such as; financial wellness, mental/ physical wellness etc.
We ask that each business have a display booth or table. We also have some additional tables at the club available to use that day if needed.
As a suggestion, businesses should have sign up sheets where they can write down prospect information.
We do request that items such as candy, cookies, cupcakes etc. not be brought to the health fair.
Instead, the club will be offering water, granola bars and fruit. Others may contribute to our whole food offerings as well.