Events Guide and Community Map
If you want more visibility for your business, then check out 2022 Events Guide and Community Map. In fact this one publication is good for 2 years, so it's a great value.
This full color event guide will outline the entire year's scheduled special events, annual functions, holiday celebrations and important contact
information.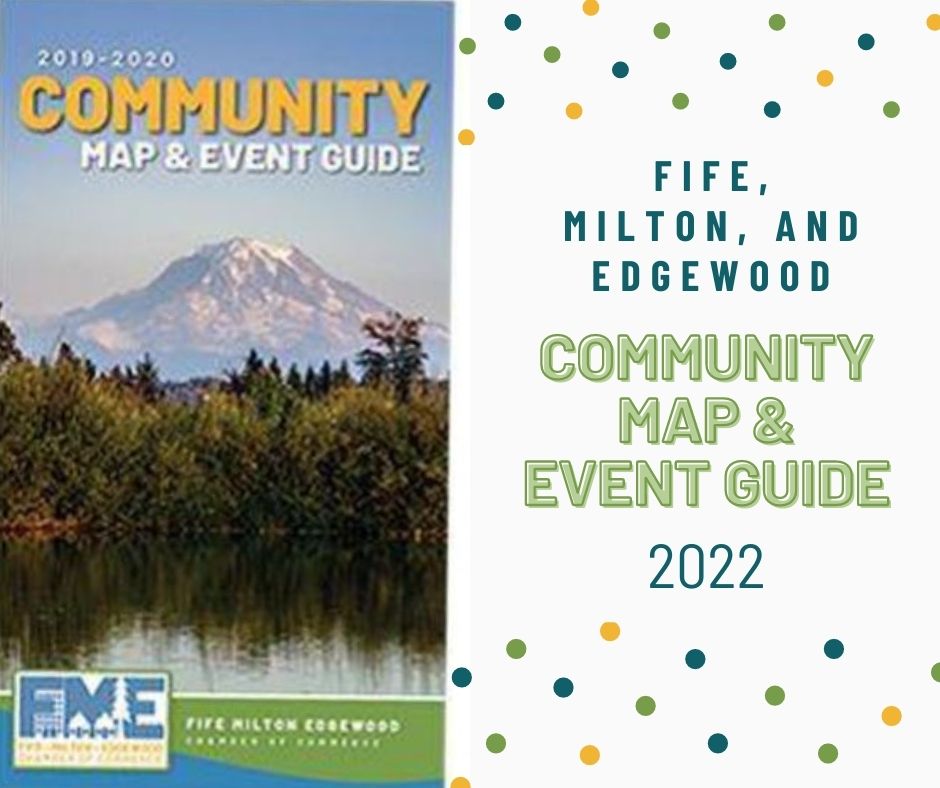 This publication will help you market your business directly to the Fife, Milton, Edgewood communities. It will go to area business owners, neighborhood residents, visitors and even to people who moving or relocating into the area over the next 2 years.

This is a remarkable advertising tool. It's highly visible and offers you the
opportunity to showcase your business in a publication with business
locators on the detailed community's map. Businesses and residents will keep it on hand for easy reference of our upcoming community events.

This Events Guide and Community Map will printed, but will also be digital.
As an Advertiser in our publication, you will benefit from having your
ad seen on Smartphones, Tablets, and Desktops. By creating a digital copy of the publication, visitors and potential customers will see your ad. Then they can click to be linked to your website, for more information about your business, even if they are from outside your area.

Our representative from Town Square Publications is our friend Dac Randall.
Reserve your advertising space and get your business on the Fife, Milton and Edgewood communities map. Be sure customers know who you are and how easy it is to find you.
Send Dac your business name and a contact. Be sure to add a phone number, email and address (include your city.)
email: drandall@tspubs.com
fax: (800) 621-0256,
call Dac at (253) 861-6509