Entire state is moving toward a June 30 reopening
Gov. Inslee has announced that the entire state is moving toward a June 30 reopening. That means all counties in Washington will move to Phase 3 of the Healthy WA: Roadmap to Recovery. These dates are effective May 18 through June 30. This is welcome news to businesses in Pierce County who have been stuck in Phase 2.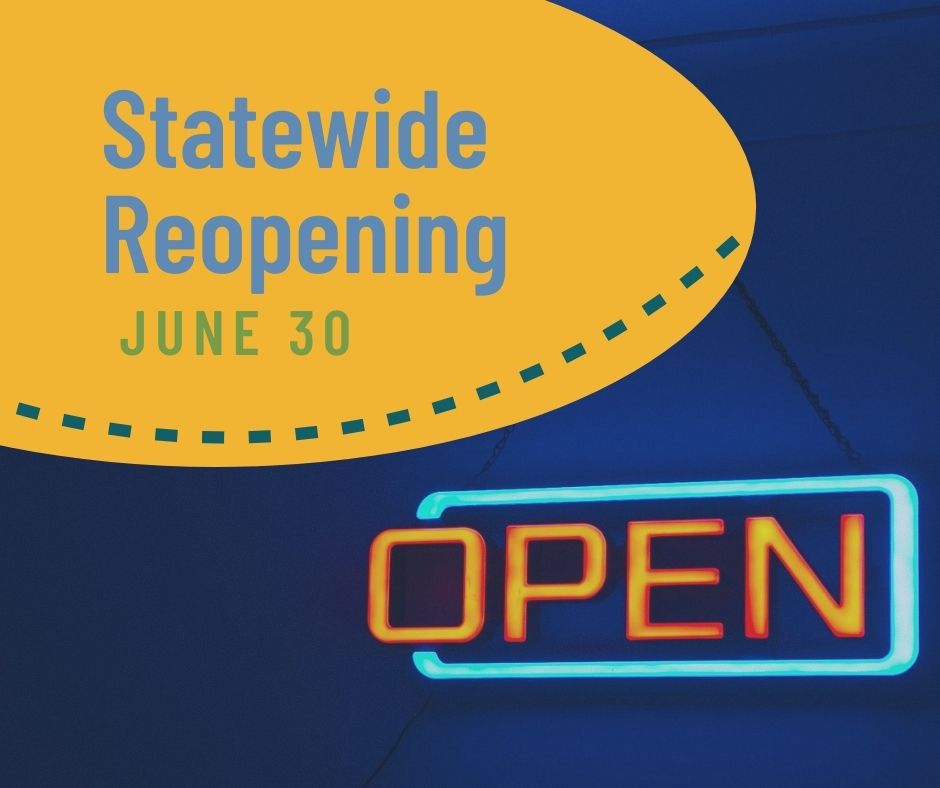 Hopefully a full reopening by June 30 will follow the move that puts all counties in Phase 3. The governor stated that it could even be earlier IF 70% or more of Washingtonians over the age of 16 initiate vaccination.
This means that businesses can operate at 100% capacity, as long as no roll backs are put in place.
This announcement does not guarantee opening if the state's COVID-19 data changes. If the statewide ICU capacity reaches 90% at any time, activities will be rolled back again.
Therefore, continuing to follow CDC guidelines is essential for businesses and individuals. While masking restrictions are slowly lifting, this could still mean future roll backs and shutdowns.