Current State – Vaccine Mandate
The current state of Biden's Vaccine Mandate has some breathing a sigh of relief and others worrying about Covid spread. Regardless of one's feelings about vaccination, the courts have made it clear that OSHA may be overstepping.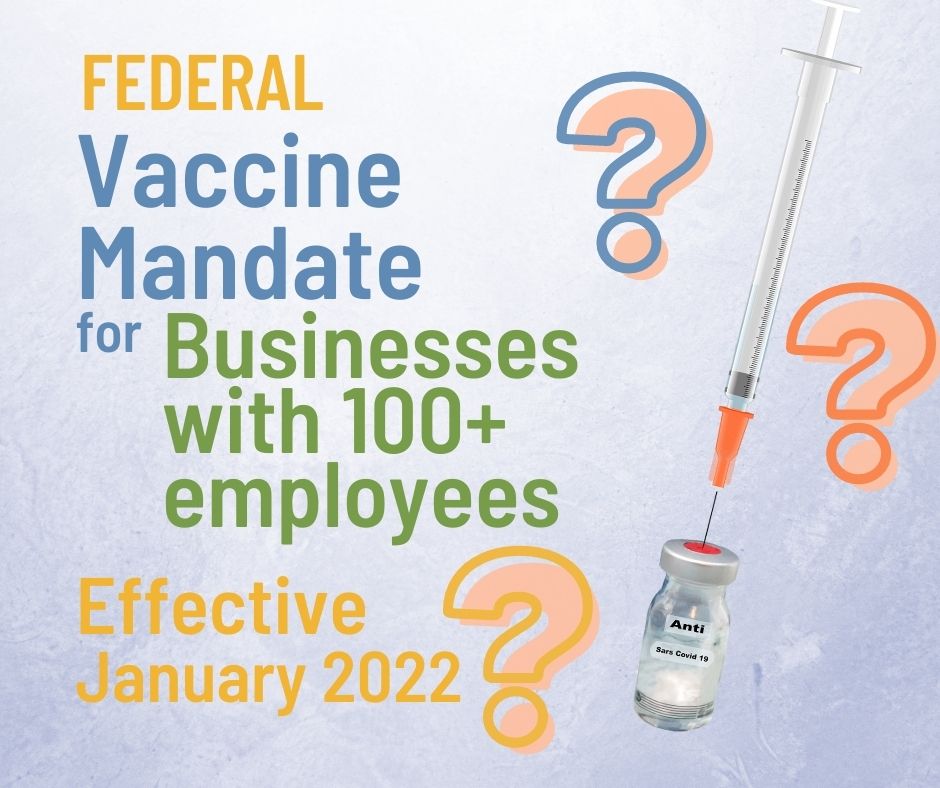 The courts have ordered OSHA to "take no steps to implement or enforce" the ETS "until further court order."
OSHA reports on their website that "While OSHA remains confident in its authority to protect workers in emergencies, OSHA has suspended activities related to the implementation and enforcement of the ETS pending future developments in the litigation."
Business and community members have the opportunity to share their viewpoints. But you only have until December 6 to submit your written comments.
Find information on the COVID-19 Healthcare ETS or on Coronavirus Disease (COVID-19).