The Build Back Better Act would do things that few could argue is good for many Americans. Insulin costs would come down. Child tax credits would mean fewer kids go hungry. Health care access would be expanded.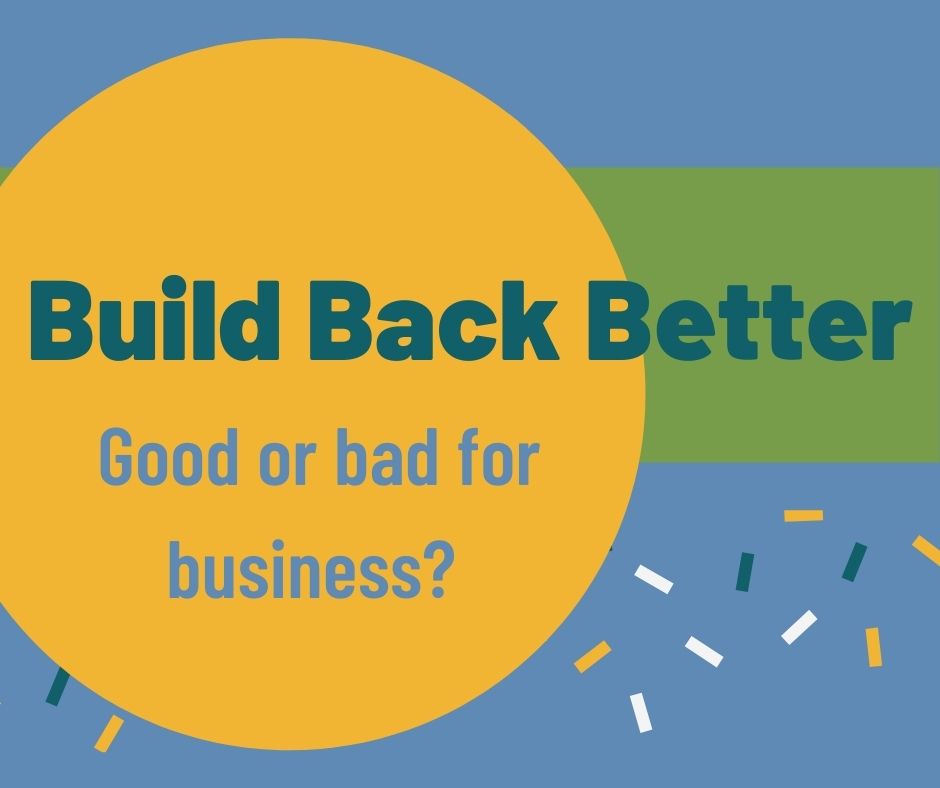 It doesn't seem as if Build Back Better Act will pass the senate before the holidays and it will be the new year before anything is decided. 
But in the meantime, check out this article published by NFIB.  They worry that this spending package will hurt small businesses. "…the bill includes a new surtax on many small businesses, as well as new mandates and labor fines."
They are hosting a federal webinar on Jan 12 at 9 PST and encourage businesses to reach out to their members of congress to share your stories.