Bowling for Boobs with the American Cancer Society. Many of you know that our Chamber Board member, Mark Coleman of Copy Wrights Printing sponsors this event annually. He's excited that more people will be able to participate than in 2020. But he's still looking for more participants.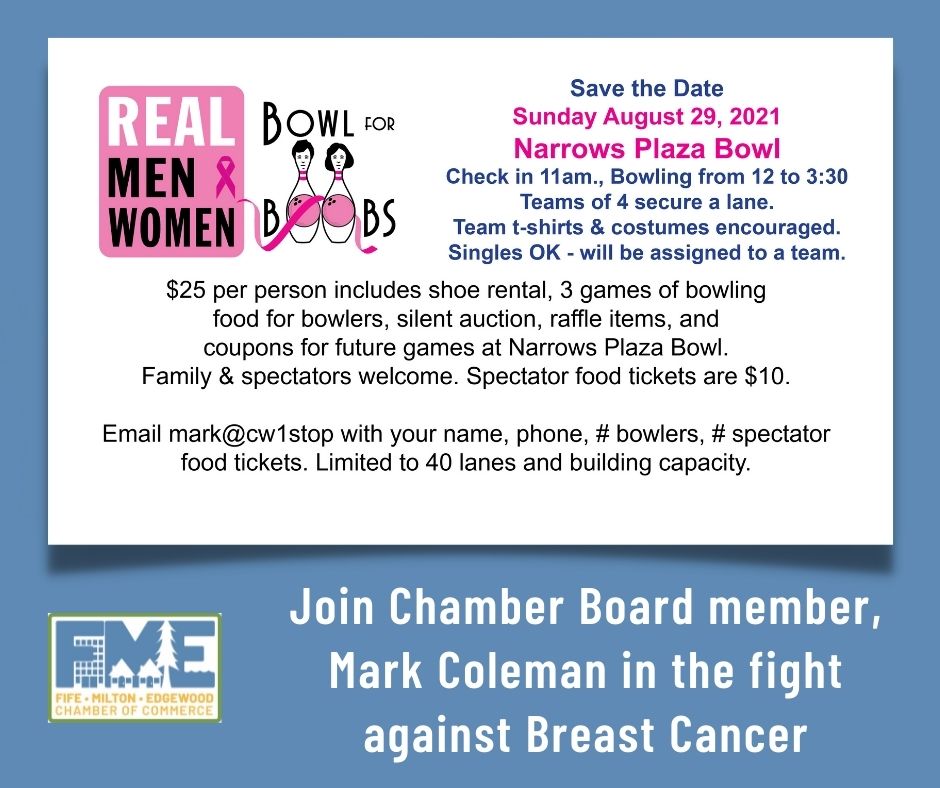 Mark is looking for bowlers, donations for the silent auction and raffle, and sponsors for this event.
Save the date: Aug 29 from 12:00-3:30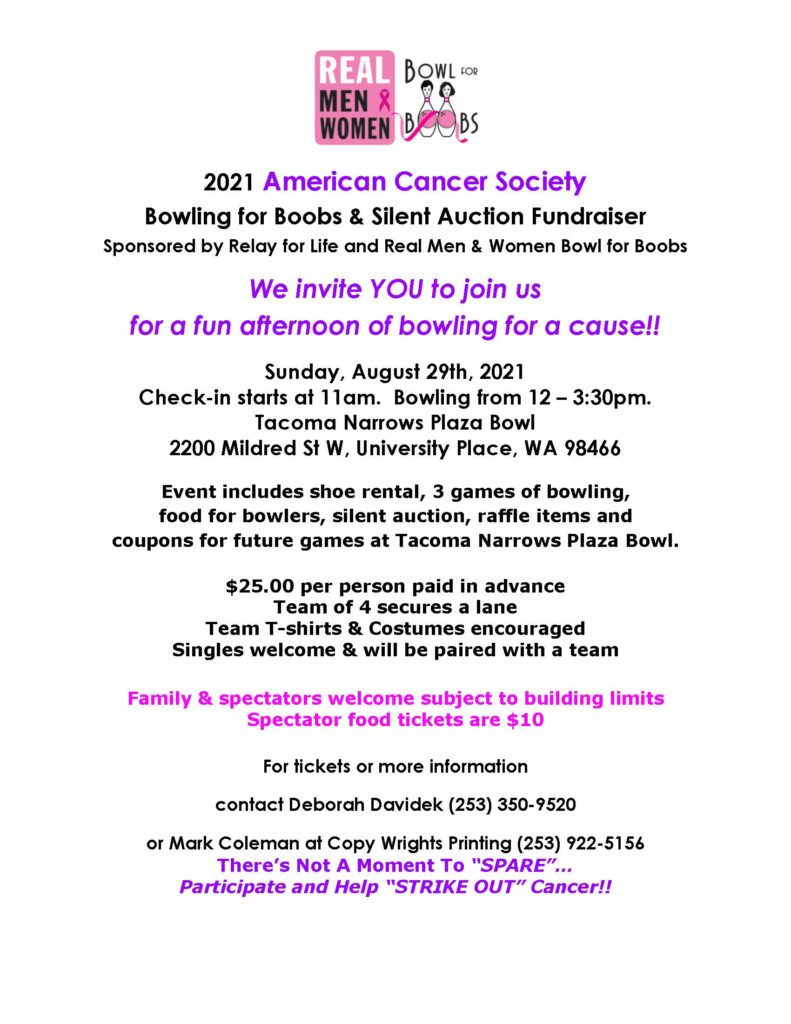 Please consider joining Mark in his support of the fight against cancer. All proceeds from the event go to the American Cancer Society. And while you're there, ask Mark to say "Boobs" and see if he turns the same shade as his Real Men Wear Pink t-shirt!
Call Mark at Copy Wrights to bowl, donate, and/or sponsor. 253-922-5156