FME Community Schools Will Be Remote this Fall
No one seems particularly excited about the idea of remote, virtual learning for students this fall. But the rise in Covid cases has resulted in Dr. Chen, Director of Public Health in Pierce County, recommending that no school open for in-person classes in Sept.
In a recorded Zoom call with him yesterday, Dr. Chen discussed what went into the difficult decision and his recommendation. While he recognizes that this decision will have a huge impact on students, families, and businesses, it is what he sees , for now, as the only safe option.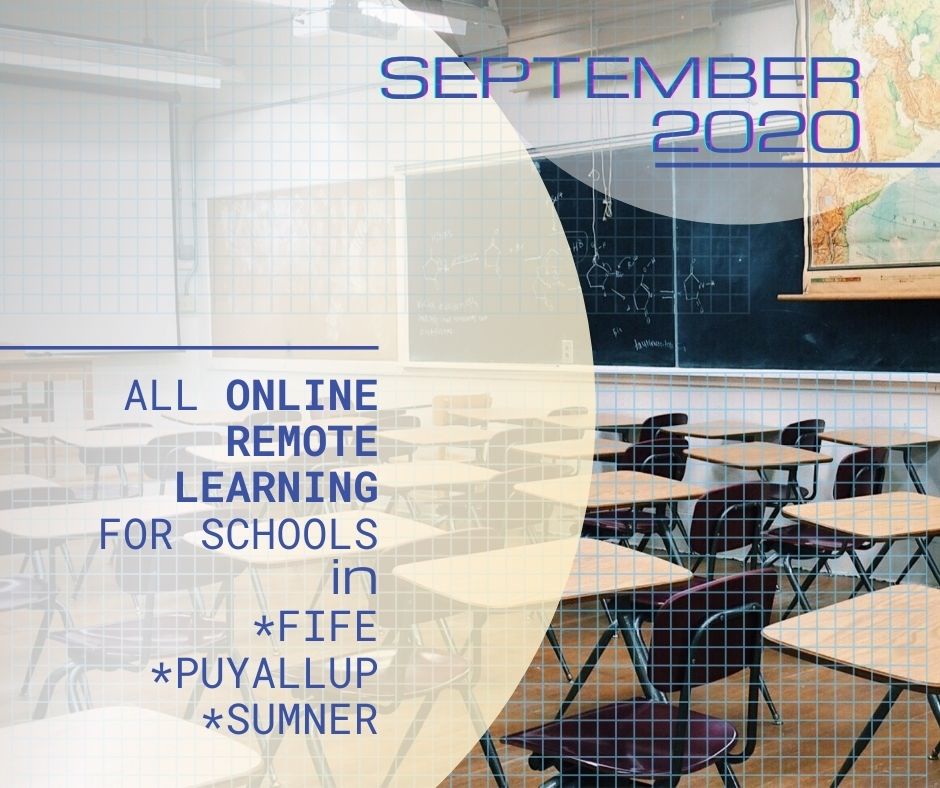 The Fife, Milton, and Edgewood communities are served by 3 school districts: Fife, Puyallup, and Sumner-Bonney Lake School Districts. And all 3 have announced that they will not re-open schools in September.
Click the schools above to access the individual districts statements regarding the fall term that starts just over a month from now.