C3 – Chamber Connection Cohort
Tuesday Morning Networking – New Format – "C3"(Chamber Connections Cohort)
We are revamping the Tuesday morning networking, but still will be meeting from 8-9 am at the Edgewood City Hall most of the time.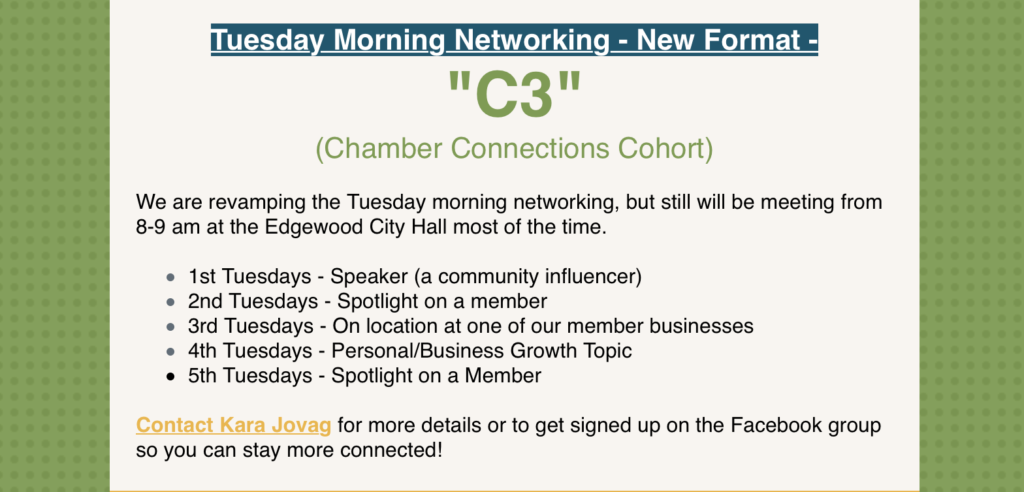 ---
Contact Kara Jovag for more details or to get signed up on the Facebook group so you can stay more connected!
On January 7th, we will have our first Tuesday networking, renamed C3 (Chamber Connections Cohort.) We are looking at a new structure for this meeting and each month, we will be asking a CI (community influencer) to speak informally for about 10-15 minutes, followed with plenty of time for Q/A.
Our first presenter will be Desiree Albrecht from the Small Business Administration and she'll be sharing with us the different resources they have for business owners- and it goes far beyond small business loans! SBA offers assistance to everyone from budding entrepreneurs to established businesses ready to expand. I hope you can make it.
---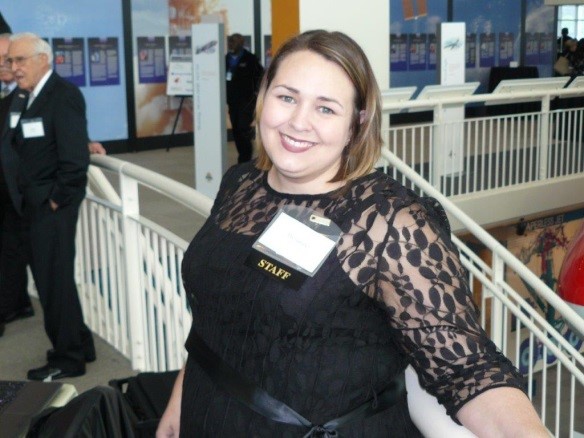 Desiree Albrecht is an Economic Development Specialist for the U.S. Small Business Administration, Seattle District Office. She has been with SBA for 7 years helping connect entrepreneurs with the right resources at the right time to start, grow and expand their business, or recover from a disaster. Prior to joining SBA, Desiree worked for the Texas Board of Nursing. Desiree is also a veteran having served in the Minnesota National Guard with a deployment to Iraq in 2004. Desiree has a Bachelors of Business Administration in Human Resource Management from Texas A&M University – Central Texas and is currently working towards completing her Masters in Business Administration.
---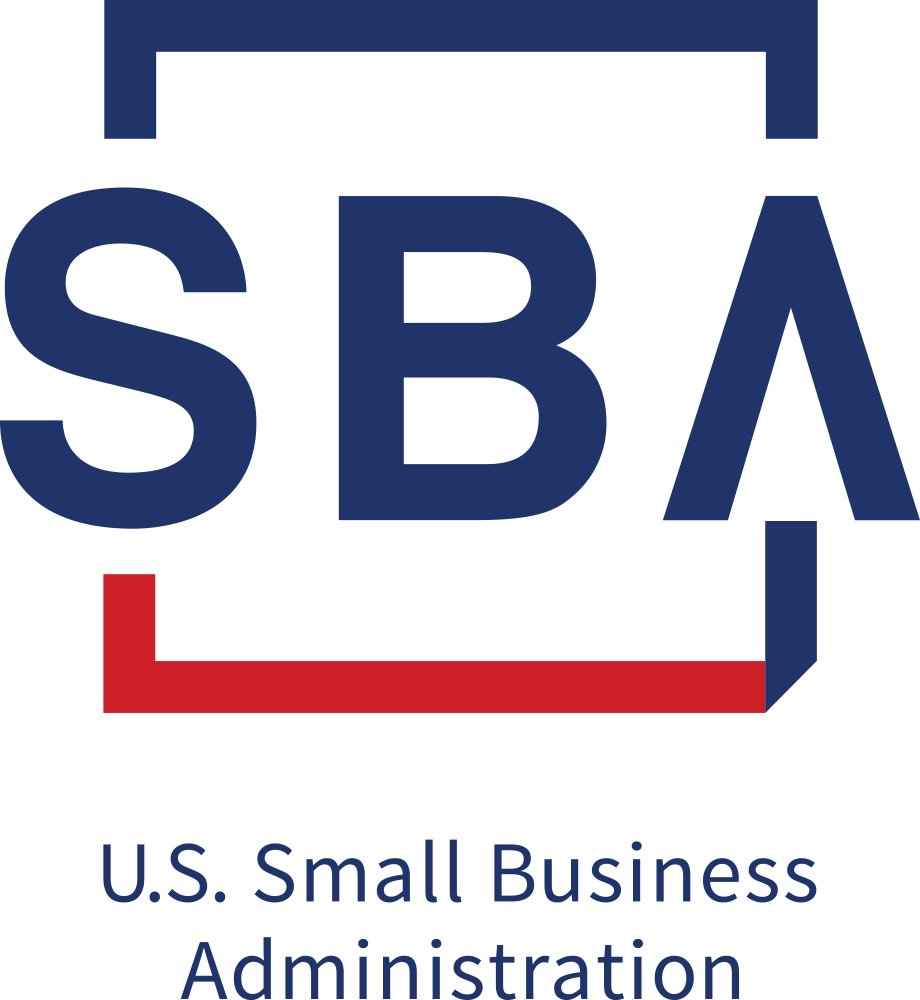 Do you have suggestions for speakers and/or topics? Let us know! We want Tuesdays C3 meeting to meet your wants/needs!